Alzheimer's Disease
overview
participation
activities
goals
Alzheimer's Disease Interception: Methods for Evaluating a New Generation of Therapies
Building on a 2013 GPC guidance document, this initiative will provide updated guidance on methods for evaluating the efficacy of therapies to treat Alzheimer's disease.
The field of Alzheimer's therapeutics has rapidly progressed over the past few years to focus increasingly on earlier stages of disease and on disease interception. This new focus raises issues regarding the types of evidence needed by health plan decision-makers to cover these new therapies. How can study designers assure that patients are correctly identified as candidates for therapy? How long should patients be followed to demonstrate benefit?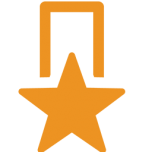 Participation and Sponsorship Opportunities.
This initiative will involve a broad, multi-stakeholder group of participants. Currently, there are opportunities to be a participant, sponsor, and member of the steering and methodologic working groups.
The Steering Group, comprised of stakeholders in policy or key decision-making roles with expertise and knowledge in drug development, coverage and reimbursement, regulation, patient treatment and care, guidelines development, or other relevant roles, will interface with GPC staff and the Methodologic Working Group to guide project planning, scope, implementation, and dissemination of results.
The Methodologic Working Group (methods and clinical experts, patient representatives, and other leaders) will develop recommendations for methods to assess new classes of drugs to treat Alzheimer's disease. These methods should be suitable to inform with a reasonable level of assurance the decisions by health plans, plus patients, their doctors, and their caregivers.
Additional project participants and sponsors will be invited to weigh in on the development of the project, review draft recommendations, and attend the in-person multi-stakeholder meeting.
GPC is actively recruiting participants in all areas. Sponsors will have the opportunity to nominate participant to the advisory group and expert working group. Contact Jennifer Al Naber for additional details.
Developing Recommendations
Fall 2016 - Participant and Sponsor Recruitment
January 2017 - Kickoff Webinar, in which researchers and scientific experts will present the most recent advances in drug development, highlighting comtemporary issues in diagnosing and treating Alzheimer's disease and evaluating the efficacy of therapies.
Spring 2017 - Develop draft recomendations
Summer 2017 - Convene multi-stakeholer Meeting in Baltimore, MD to review draft recommendations.
Fall 2017 - Release final efficacy guidance document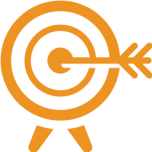 Improved Understanding of Evidence Needs for Better Decision-making
The goals of the project are to: 1) foster a shared understanding between industry, health plans, and other key stakeholders of current scientific innovation in drug development for Alzheimer's disease and the challenges it raises for demonstration of patient benefit and value for health plans; 2) develop a consensus set of recommendations for evaluating new Alzheimer's drugs in a way that can reasonably convince health plans of their value. The recommendations will be stakeholder informed, seeking to balance efficiency, rigor, and timeliness of studies against the need for results that are meaningful to patients, providers, caregivers, and payers.
The resulting guidance document will be published in late 2017.