Clinical Genomics
overview
participation
activities
goals
Improving Evidence for and Patient Access to Potentially Beneficial Clinical Genomic Technologies and Targeted Therapies
Following the August 2015 release of model policy guidelines for coverage of next generation sequencing-based testing, our next phase of work in genomics will seek to promote the conditions needed for adoption of the guidelines. This work will include:
Collaboration with the Medical Evidence Development Consortium (MED-C), the American Association for Cancer Research (AACR), the American Society for Clinical Oncology (ASCO), and other groups in the US and abroad to develop a set of consensus core clinical data elements and standards to be collected across all cancer genomics repositories.
Work with the College of American Pathologists (CAP) to gain broader understanding, particularly among payers, of the soon-to-be initiated CAP accreditation program for next generation sequencing (NGS).
Holding a Genomic Technologies Summit where innovators, payers, patients, clinicians, and other stakeholders can come together to discuss the current state of evidence development for important emerging genomic and related clinical technologies. These include innovative approaches to DNA sampling and sequencing, as well as RNA, proteomics, and other methods for the prediction, diagnosis, prevention, or treatment of disease.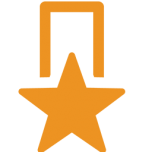 Sponsors Providing Support for this Project Include:
Ambry Genetics, AMGEN, Inc., Biocept, Caris Life Sciences, Foundation Medicine, Inc., Genentech, Inc., Genomic Health, Inc., Merck & Co., Inc., Nanthealth, Natera, and Qiagen.
Additional Participants Include Representatives From:
American Association for Cancer Research, American Society of Clinical Oncology, Cleveland Clinic, European Bioinformatics Institute, European Organization for Research & Treatment of Cancer, US Food and Drug Administration, Harvard Medical School, Humana, Inc., Molecular Evidence Development Consortium, National Cancer Institute, Oregon Health & Science University, Palmetto GBA, Strategic Communications & Planning, The University of Texas MD Anderson Cancer Center, and University of California San Diego.
There are many ways for qualified experts to get involved in this project -- as sponsors, key stakeholders, or in other key informant roles. For more information, contact project coordinator Marty Johnson at 410.547.2687, or via email.
Gathering Opinions and Input to Encourage and Expand Coverage
GPC hosted a webinar on November 24, 2015 to introduce the model policy guidelines and seek broader input from a range of patient groups, academic laboratories, community cancer centers, and payers to gain perspective from those who were not part of the initial work.
In November 2016, GPC hosted a Genomics Technology Forum. A summary of the meeting is available in our resource center.
March 23, 2017, GPC will host a webinar in which Dr. John Pfeifer, representing the College of American Pathologists (CAP), will present the details of the CAP's new accreditation program for next generation sequencing (NGS). A key theme that emerged from our earlier work on NGS coverage policy-making was the need to assure consistency of results and to promote consistent standards between laboratories. This is an opportunity to hear about the CAP's efforts in this direction, to ask questions, and to foster better understanding and transparency regarding the quality of laboratory sequencing. Contact Jen Al Naber for additional information.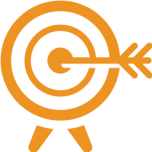 These efforts will help:
Streamline data-sharing across databases;
Promote understanding and confidence in a common set of analytic and clinical validation standards across laboratories using NGS testing; and
Facilitate more rapid development of innovative new technologies through constructive dialog with payers and other stakeholders