Alzheimer's Disease
overview
participation
sponsors
outcomes
Alzheimer's Disease Interception: Methods for Evaluating a New Generation of Therapies
Building on a 2013 GPC guidance document, this initiative provides updated guidance on methods for evaluating the efficacy of therapies to treat Alzheimer's disease.

The field of Alzheimer's therapeutics has rapidly progressed over the past few years to focus increasingly on earlier stages of disease and on disease interception. This new focus raised issues regarding the types of evidence needed by health plan decision-makers to cover these new therapies. How can study designers assure that patients are correctly identified as candidates for therapy? How long should patients be followed to demonstrate benefit?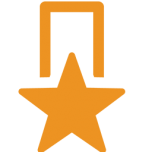 This initiative involved a broad, multi-stakeholder group of participants. Representatives from the following organizations participated:
Pfizer Innovative Health
Alzheimer's Drug Discovery Foundation
Center for Alzheimer's Care, The University of Utah
FDA
High Lantern Group
Aetna
Faegre Baker Daniels Consulting
University of Utah Health Care
NIH/NIA
Johns Hopkins School of Medicine
United Healthcare
Alzheimer Disease Research Center, Icahn School of Medicine at Mt. Sinai
Keck School of Medicine, University of Southern California
Alzheimer's Foundation of America
Beating Alzheimer's by Embracing Science
UsAgainstAlzheimer's
GNS Healthcare, Inc.
The findings and recommendations are available in the report: "Designing Late Phase Clinical Trials of Disease-modifying Agents to Delay or Prevent Dementia due to Alzheimer's Disease", November, 2018.
A manuscript was also published: Messner D., Rabins P., Downing AC, Irizarry M, Foster NL, Al Naber J, Dabbous O, Fillit H, Gabler S, Krakauer R, Lotz D, Payzant E, Schneider L, Tyrone J, Van Amerongen D, Wuest D. Designing Trials of Disease Modifying Agents for Early and Preclinical Alzheimer's Disease Intervention: What Evidence is Meaningful to Patients, Providers, and Payers? The Journal of Prevention of Alzheimer's Disease, November 2018, 1-7. doi: 10.14283/jpad.2018.42 Link to article