coreHEM
overview
participants
activities
outcomes
Developing Comparative Effectiveness Outcomes for Gene Therapy in Hemophilia
Recently, several gene therapy trials for hemophilia, an inherited blood disorder in which the blood does not clot properly, have announced encouraging results demonstrating the prospect of gene therapy to yield a long-term "cure" for those living with the disease. This project identified a set of clearly defined, core set of outcomes to measure, demonstrate, and differentiate the effectiveness and value of gene therapy in hemophilia. The inclusion of these measures in clinical development programs will maximize the likelihood that effective, high value therapies will be rapidly available to appropriate patients.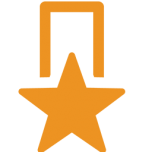 GPC teamed with the National Hemophilia Foundation (NHF) and McMaster University of Canada to design and carry out this initiative.

The initiative involved broad, multi-stakeholder representation; individuals from the following organizations are participating:
Thank you to the coreHEM Sponsors: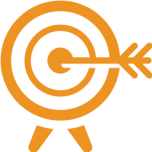 coreHEM has produced the first set of guidelines recommending a specific, minimum set of outcomes to include in hemophilia gene therapy clinical trials. This core set will ensure that patient perspectives on critical outcomes are included in pivotal trials, allow fair comparisons between alternative treatments, and allow more accurate assessments of the value of these therapies. The final report, "coreHEM: Developing Comparative Effectiveness Outcomes for Gene Therapy in Hemophilia," details the methods, results, and impact identified by the initiative, as well as the final core outcome set, and preliminary work on measurements and instruments identified for those outcomes.