Next Generation Sequencing - Phase 1
Overview
Sponsors
Process
Outcomes
From Evidence Standards to Policy Guidelines
Next generation sequencing (NGS) technologies hold great promise for unlocking the genetic secrets of cancer and in making an expanding choice of targeted, generally "personalized," therapies possible. However, coverage for this type of testing in oncology has been hampered by questions about the technical performance of NGS-based diagnostic tests, concerns about confusion of patients and their doctors when they see laboratory results with many gene mutations of unknown significance, and fears that patients will receive unnecessary or harmful drugs and procedures as a result GPC's NGS effort seeks to improve the evidence available and facilitate appropriate coverage and reimbursement of NGS-based tests in oncology.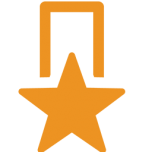 Moving From Evidence Standards to Coverage Policy Issues
In July 2014, GPC, in coordination with the Roundtable on Consensus Standards for Multiplex Cancer Genomic Testing, the American Society of Clinical Oncology (ASCO), the Association for Molecular Pathology, and the College of American Pathologists, began a collaborative process to improve the evidence available for coverage and reimbursement of NGS-based tests in oncology. Stakeholders (CMS and private insurers, NGS test developers, the FDA, patient groups, oncology guideline organizations, clinical oncology groups, and drug/biologic companies) met regularly to discuss the methods and standards for evaluation of the clinical utility of NGS-based testing. The project discussions gradually evolved from a narrow focus on evidence standards to consideration of larger coverage policy issues.
Publications
In August 2015, GPC released Initial Medical Policy and Model Coverage Guidelines for Clinical Next Generation Sequencing in Oncology. The model policy document includes recommendations for:
Assurance of analytic and clinical validity of NGS testing for payers through accreditation of laboratories by the College of American Pathologists
Coverage of panels having up to 50 genes.
It also highlights three topics for further discussion, which will become part of the NGS Phase 2 work:
Coverage of comprehensive panels, whole exome, and whole genome sequencing
Coverage of off-label drugs and biologics
Policy levers to incentivize systematic data-collection and clinical research on the use of genomics in oncology.
As part of this work, Sean Tunis published an op-ed in Clinical OMICs (January 2015), summarizing GPC's efforts to develop guidance on study design for NGS.