Place in Therapy
Understanding the trade offs and benefits of different oncology treatment options when the therapy will not lead to a cure
Overview
Sponsors
Process
Outcomes
Reporting outcomes to better inform and improve care for cancer patients
Many patients living with a metastatic cancer diagnosis struggle with the trade-offs between and possible benefits and harms of treatment options when they know that the treatment will not lead to a cure. This dilemma is worsened by a lack of information on whether the order and timing of giving different treatments makes a difference in terms of benefits, cumulative toxicities, out-of-pocket cost, quality of life, and other concerns. The GPC Oncology Consortium developed recommendations for methods to help researchers compare sequences of treatment to measure and report on the outcomes that matter to these patients, such as the impact of the treatment side effects, or the ability to maintain a work schedule. The team envisions that future studies comparing sequences of cancer treatments can help better inform patients and their caregivers, and help with their treatment decisions.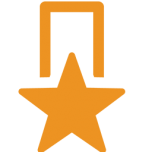 In 2013, the GPC Oncology Consortium selected the topic of Place in Therapy at its inaugural meeting. The team developed a Technical Working Group (TWG) of experts in clinical care and research methods in oncology. The TWG was chaired by Anne F. Schott, MD, an oncologist with the University of Michigan Cancer Center and Member Deputy Chair, SWOG. Draft recommendations prepared by the TWG were presented and discussed in an in-person meeting of the oncology consortium.Recommendations were revised and distributed to the larger GPC community for comment before finalizing.
The public is welcome to submit feedback on the posted document. If significant advances in methods become available or readers alert us to other significant changes take place in the field, then EGDs may be updated accordingly.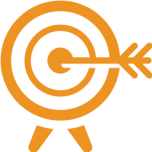 Publications
Effective Guidance Document: Recommendations Comparing Therapeutic Sequences.
D.A. Messner, Evaluating the Comparative Effectiveness of Treatment Sequences in Onology: A New Approach. Journal of Comparative Effectiveness Research (forthcoming).
EGD: Recommendations for Comparing Cancer Therapy Treatments
Oncology Project Update: November 2013
Oncology Project Overview